Treasure Valley Vocal Jazz Camp 
Date: July 31st - August 3 
Location: NNU Campus 
Fees: $220 before July 1st 
        $250 after July 1st 
        Get a discount for 6 people or more!
Get a Volume Discount
Get a volume discount with 6 or more.   Contact Seth for more information.  mcmullen.seth@westada.org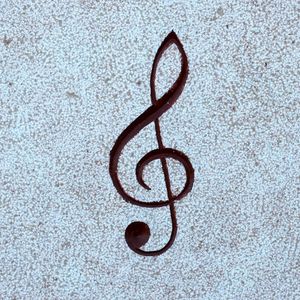 About Treasure Valley Vocal Jazz Camp
Our philosophy is to provide an opportunity for the 8th - 12th grade student to experience jazz both in the ensemble and as a soloist. The creative elements of the art form are experienced through performance in large and small group settings, as well as solo work. The Great American Songbook is discussed and experienced through listening sessions.  Students who are involved in their school programs will gain valuable experience at camp to set them on the right track to start their new school year. 
Camp Registration is limited to: 
100 Student Vocalists 
16 Instrumentalists (4 per instrument) 
4 Sound Technicians 
No limit for educators  
Scholarship 
Scholarships are available but the application must be complete by July 12th!!  Request the form here.   Be sure to include files of a letter of recommendation as well as a simple video or audio recording. 
Camp Staff 
Our camp directors and special guest clinicians are experienced educators at both the college and high school levels, with years of experience performing and teaching jazz.  Student and educator campers will receive specialized individual instruction from staff. 
2022 Camp Staff 
Kirk Marcy, Edmonds Community College, Choral Clinician,  Educator Clinician, Jazz Piano Coach 
Quinn Van Paepeghem, Northwest Nazarene University (NNU), Choral Clinician,  Educator Clinician 
Seth McMullen, Eagle High School,  Camp Co-Director, Choral Clinician,  Educator Clinician 
Dr. Kristina Ploeger-Hekmatpanah, Eastern Washington University,  Choral Clinician, Vocal Coach, Educator Sessions 
Shirley Van Paepeghem, North Star Charter School, Choral Clinician,  Educator Clinician 
Dr. Marianne Saunders, College of Idaho,  Vocal Coach 
Corinna Steinbach, Vallivue High School,   Vocal Coach 
David Gluck, Idaho Arts Charter School, NNU, Drums/percussion Coach 
Brian Kohagen, NNU, Sound Tech Coach, Educator Sessions
Steve Prager, Guitar Coach 
Nick Montero, Piano Coach
Jay Multanen, Bass Coach 
Previous Guest Artists